Xiaomi A1 EDL Point - Check point
This way to connect Redmi Mi A1 Edl Point | Redmi A1 test point. Edl Point is known as emergency download mode, it is used to unlock phone bootloader. If your phone is locked You unlock your phone's bootloader, you cannot unlock it, in this process you will have to put your phone in Edl mode.
What is the Redmi Mi A1 EDL test point mode?
Xiaomi Redmi Mi a1 EDL Test Point stands for Emergency Download Mode. This mode is like an emergency port to transfer Android OS (Standard ROM) from computer to EMMC via processor when your device is in boot loop, hard lock or dead boot. The EDL mode feature is available on Qualcomm Snapdragon devices.
Xiaomi Mi A1 Test Point Ways Image
Here is the Mi A1 test point for flashing, remove frp lock and bootloader unlock.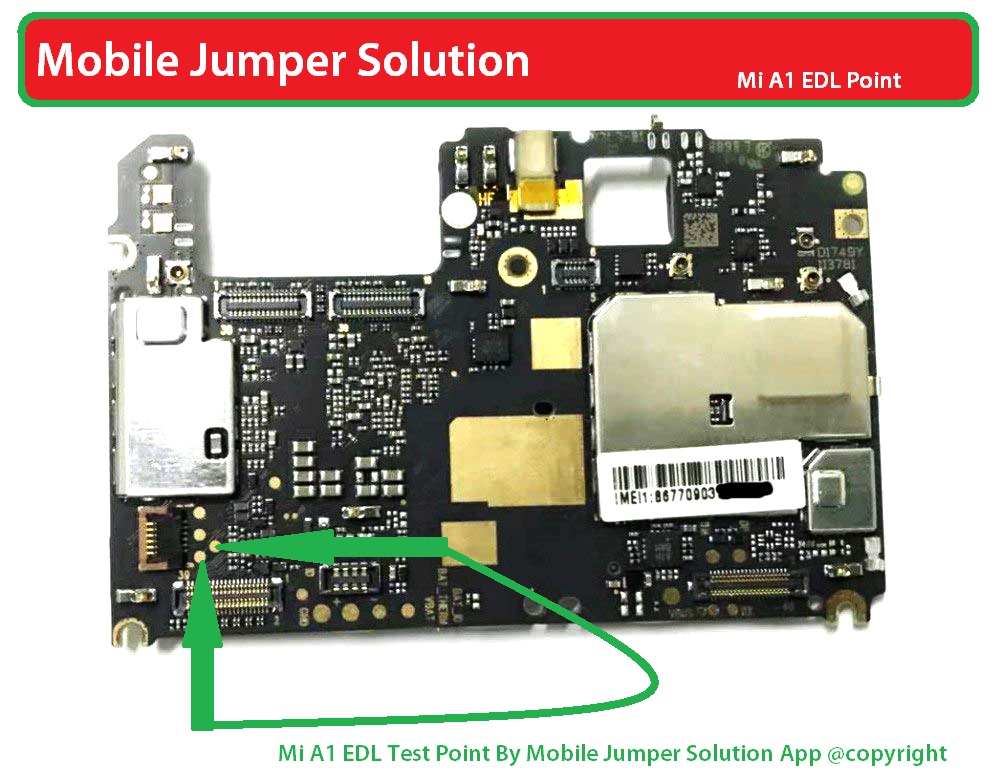 A surface mount test point is basically a small loop of wire designed as a connection point for test probes on a circuit board that contains surface mount components. It's relatively small, about the same size as a standard chip capacitor pack.
The location of the test points on each phone type will vary depending on the PCB type. On Qualcomm phones, test points are usually provided to force the device into emergency download mode.
Tag: pinout xiaomi A1, checkpoint, pinout, edl xiaomi a1