Test Point Screen lock - FRP Solution Vivo Y11
This article will explain this feature of the Vivo Y11 edl point. Edl Point is also known as Emergency Download Mode. This can be used to open the bootloader on the phone. Unlock your phone's bootloader when your device is locked but not unlockable and in this case you should put your phone in edl mode.
If your phone is powered by a Qualcomm processor, it will undoubtedly be able to support EDL mode, also known as Emergency Download Mode. But not all Qualcomm processors can support it. But at the moment the Mediatek processor phone is also being used to unlock the bootloader.
Due to its excellent camera and battery, Vivo Y11 is one of the best smartphone of Xiaomi brand. In addition, it has excellent performance, and the Vivo Y11 comes with a Qualcomm processor thanks to the fact that it can now run Edel Mode.
Vivo Y11 EDL Point shown in image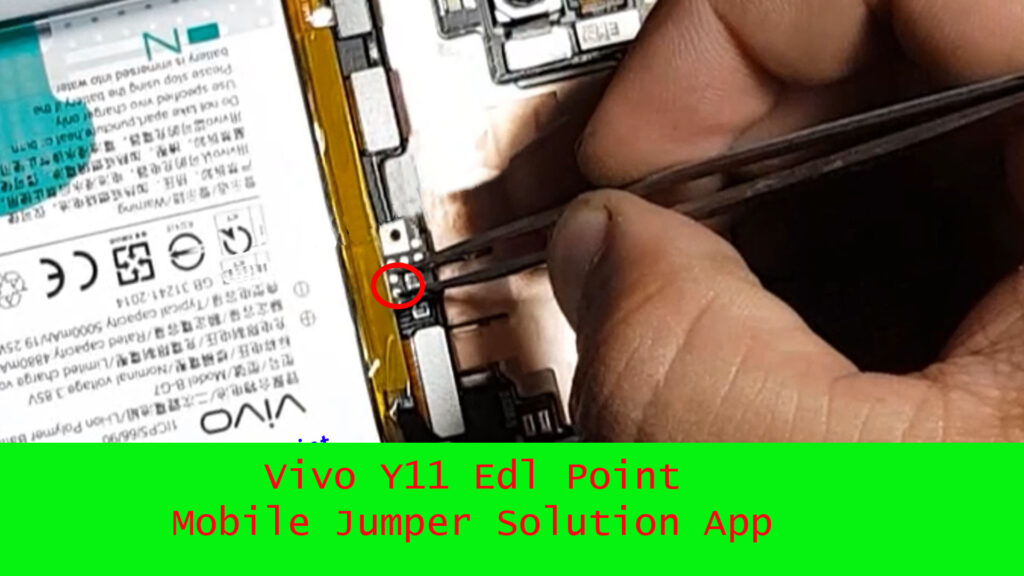 With the help of Vivo Y11 EDL Point, we put our Vivo device into EDL mode to solve the problem with FRP or any other software on this phone. We need an EDL test point or point.
What is Vivo is F7 EDL point ?
If your Vivo Y11 cell phone stops working or for some reason we must update your software. We need edl points. It is possible to flash or unlock the phone because of edl points. As without this, our phone cannot be linked to PC. So we need the Vivo Y11 Edel Point.
This way to Connect Vivo Y11 To Edl Mode
First open the back cover. Vivo Y11 (Be careful when removing the back cover of the device)
Remove the battery cable (battery is not needed in EDL mode)
Now you can use tweezers to cut 2 stitches. Stitch stitch, as shown in the image above.
Connect the USB cable to your device.
Your phone has successfully entered EDL mode. You will find the Qualcomm USB QDLodar 9008 port on your personal computer.
Tag: testpoin vivo y11, pinout vivo y11, Solution Vivo Y11